Data Risk Is Growing
Discover | Classify | Protect
The Risks With Unstructured Data In The Financial Services Sectors
Getvisibility enables organisations to get a single unified view of their data with one platform allowing them to control, govern and benefit from their unstructured data.
Organisations are creating massive amounts of documents and emails every day. They are now being audited more strictly than before, so staffs must practise good data safety.
GetVisibility services for enterprises:
Monitoring Data Access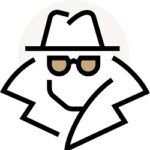 Insider Threat Protection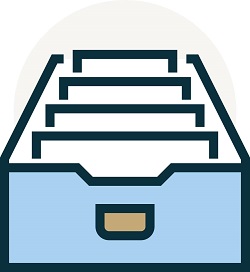 Data Classification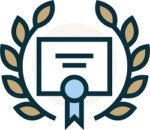 Data Governance
Why GetVisibility?
Getvisibility's "Synergy Pro" assists organizations staff in avoiding dangerous activity; it will recommend sensitivity levels using AI, block, and log attempt to expose or put documents at risk. It also provides help and reinforces data security training for the staff. It supports customers' security levels, is aware of local regulations and can support multiple languages.
Getvisibility "Synergy Pro" supports regulations, and compliance standards such as; ISO, HIPAA, PCI, GDPR, CMMC, DFARS, ITAR, EAR, and it also add visual document tagging which place on both headers and footers based selected classification tag.
Our software is designed to use our existing M.L capability to examine the document text, recommend and write the correct header. This benefits the company because the documents are more consistently marked, the staff have less chance to make errors and tracking of documents becomes possible. It is even more critical for emails. The value chain of organisations is now under more scrutiny than ever before due to data privacy or data security regulations. So, correctly marked emails become even more crucial than ever.
Getvisibility is:
–A quick scan and discovery for unstructured data.
-The FIRST manual classification with AI and ML suggestions engine.
-Easy to integrate with Forcepoint, McAfee and Microsoft365, Azure and AIP.
-The only single product solution for Data Classification with short term ROI.
-Cost Effective pricing model per user, per endpoint (Annually renewed).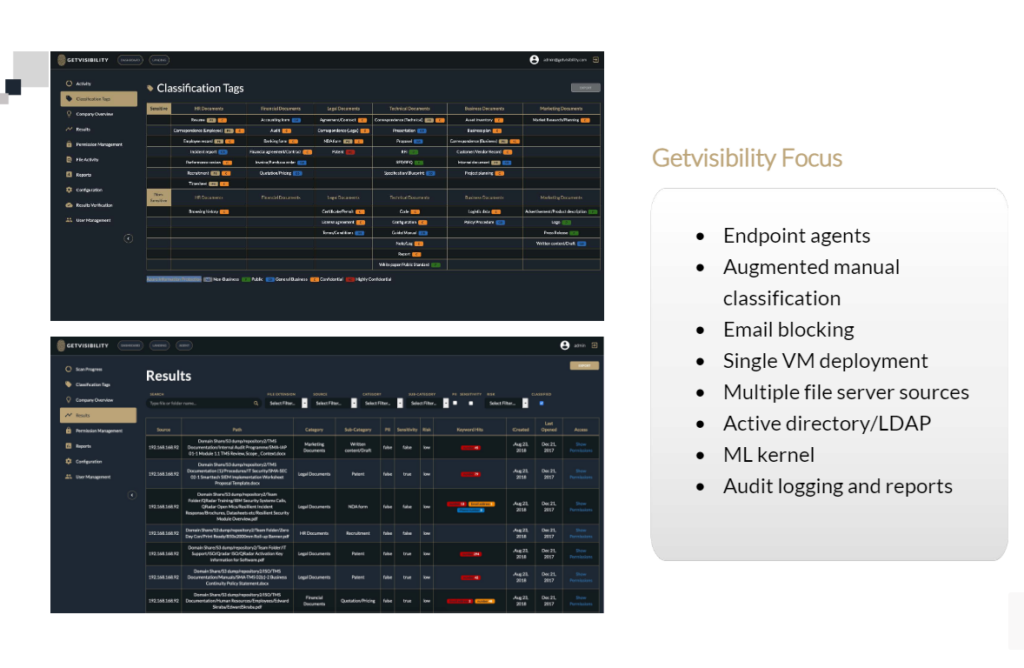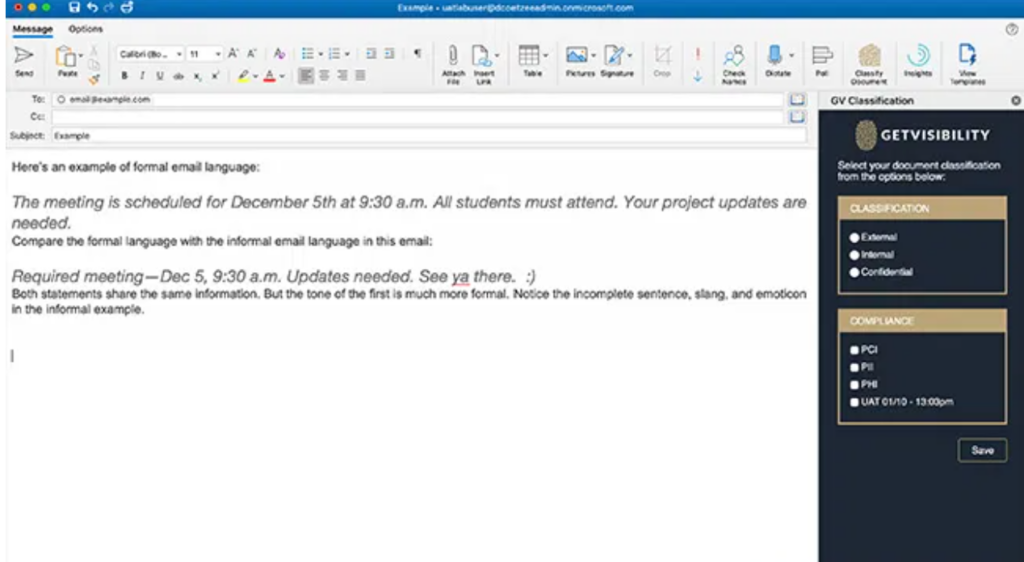 – Getvisibility "Synergy Lite" seamlessly integrates to your IT infra solutions:
Symantec, McAfee and Forcepoint DLP products for greater data protection, Office365 and Azure, Palo Alto Networs, AWS, Google Cloud, DropBox, Splunk and IBM QRadar Security.